SWINGTIME featuring The Jive Aces with Special Guests The Tinseltown Jitterbugs
More info




See full schedule
E-News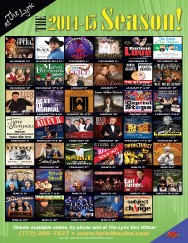 Download 2014 2015 Season Brochure
Download the 2014-15 Brochure PDF here.

Download PDF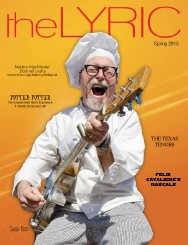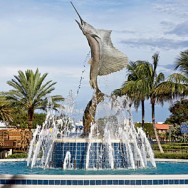 Visit Stuart
We know you Love the Lyric! Fall in love with Historic Downtown Stuart. Click Here.

Lyric Theatre
Arts & Entertainment in Stuart, Florida
The Lyric Theatre has been the center for arts and entertainment on the Treasure Coast since it opened its doors in 1926. This historic, fully renovated showplace is an intimate performance hall with 500 seats and whisper-perfect acoustics. The Lyric stage hosts a year-round schedule of world-class performances from national and internationally renowned artists. It is also a venue for local productions, and civic and charitable events.

For concerts, comedy, musicals, drama, dance, family fun -- and much more! -- come to the Lyric!
At the Lyric in December:

2014 2015 Season Brochure
News
McCartney Years at the Port Stanely Theatre
read more
Visions from Cape Breton and Beyond: A Celtic Family Celebration starring Natalie MacMaster and Donnell Leahy ~ March 19th & 20th, 2015 at The...
read more
BEATLES 40TH ANNIVERSARY TRIBUTE LONDON,ONTARIO YURI GEORGE JAN POOL 2009
read more
See them live at The Lyric Theatre, Stuart, FL - Friday, March 6, 2015 at 7:00 PM  lyrictheatre.com With hits like "Amie" and "Let Me Love You...
read more