Featured Events:
Upcoming Events: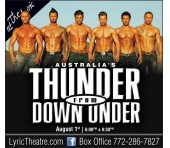 Australia's Thunder From Down Under
Aug 1, 2013 6:00 PM

Aug 1, 2013 8:30 PM

View all Events
The Lyric Theatre has been the center for arts and entertainment on the Treasure Coast since it opened its doors in 1926. This historic, fully renovated showplace is an intimate performance hall with 500 seats and whisper-perfect acoustics. The Lyric stage hosts a year-round schedule of world-class performances from national and internationally renowned artists. It is also a venue for local productions, and civic and charitable events.
For concerts, comedy, musicals, drama, dance, family fun -- and much more! -- come to the Lyric!
Announcement
Introducing
Broadway at The Lyric!
A New Series
A four show series of the best of New York Theater premiering this season!
Subscribe NOW for more than 20% off single ticket prices to this brand new series.
* * * * *
Lyric's Awesome Summer Camp
Session 1: June 10-28

Session 2: July 8-26
Tuition: $375 + $25 Reg. Fee (waived for returning campers)
Contact Karin Leone at 772-220-1942, ext 205 or karin@lyrictheatre.com for more information!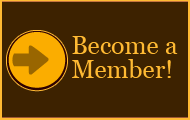 E-News
News
MARTIN COUNTY -- With a new projector and screen in place, The Lyric Theatre is continuing its series of critically acclaimed classic, foreign...
Lyric's Awesome Summer Camp is back! Session 1: Come Together! June 10-28: Sharing is held on Friday June 28th...
"Banjo music is seldom thought of as 'mellow' or, dare we say 'pretty,' but Alison Brown makes it so in the jazz-classical-pop-folk-Latin mix of...