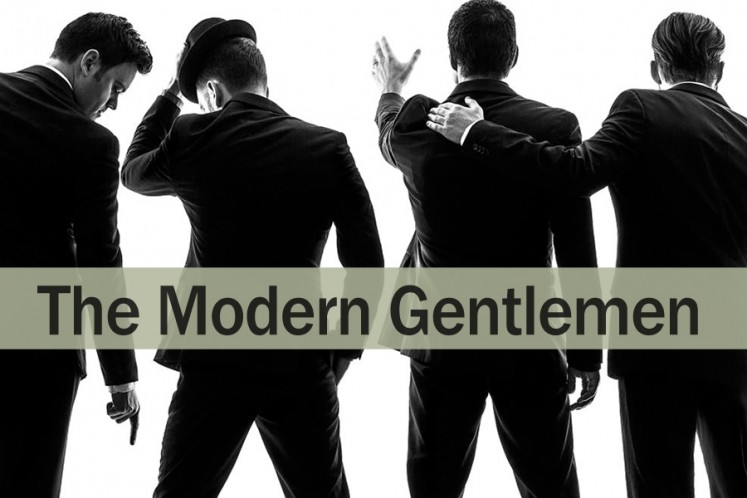 With decades of combined musical experience, The Modern Gentlemen are the unsung heroes of the music industry. Having sung alongside some of the greatest musical acts of all time, the quartet has now stepped into the spotlight, forming their own group of outstanding vocalists taking on the sounds of Motown, pop, rock, and doo wop. A fast-growing sensation, The Modern Gentlemen have performed on some of the biggest stages from the Royal Albert Hall to Broadway.

Starring vocalists Brian Brigham, Brandon Brigham, Landon Beard, and Todd Fournier, The Modern Gentlemen are an all-star vocal group that was originally brought together by the legendary Frankie Valli of the Four Seasons. The group has taken years of experience and created their own, brand-new sound influenced by musicians like Michael Buble, the Four Freshmen, and the Hi-Los. The Modern Gentlemen have performed in major events, including Frankie Valli and the Four Seasons: Tribute on Ice with Brian Boitano and Friends on NBC and Capitol Fourth, a live televised event during the July 4th celebrations in Washington D.C, where they joined singers Michael McDonald and Patti Labelle. The group has also appeared on stage with the Beach Boys, Tony Bennett, Smokey Robinson, and Manhattan Transfer, and has performed for presidents as well as Prince William.

The Modern Gentlemen features vocalist and California native Brian Brigham, whose roles include a recurring spot on General Hospital, appearances on The Voice and America's Got Talent, and theater roles in Grease and Saturday Night Fever, among others. Joining Brian is Brandon Brigham, a singer who has opened for Jay Leno and Joan Rivers and has performed in concert with Melissa Manchester and Pat Benatar. Brandon's theater credits include roles in Footloose and Smokey Joe's Cafe. Also a member of The Modern Gentlemen, Landon Beard got his start early, as a soloist in a Kodak commercial at the age of 3. After receiving his BFA in Musical Theater from Cal State, Beard performed in the hit New York production of Altar Boyz and has sung alongside Josh Groban, Roger Daltrey, and Eric Benet. Finally, member Todd Fournier grew up as one of 10 children from Toledo, Ohio. In addition to working for Universal Studios and Disney, Fournier has performed as an entertainer on Norwegian Cruise Lines and has appeared on the television shows Days of Our Lives and Homeland.