Jarrod Spector: Jukebox Life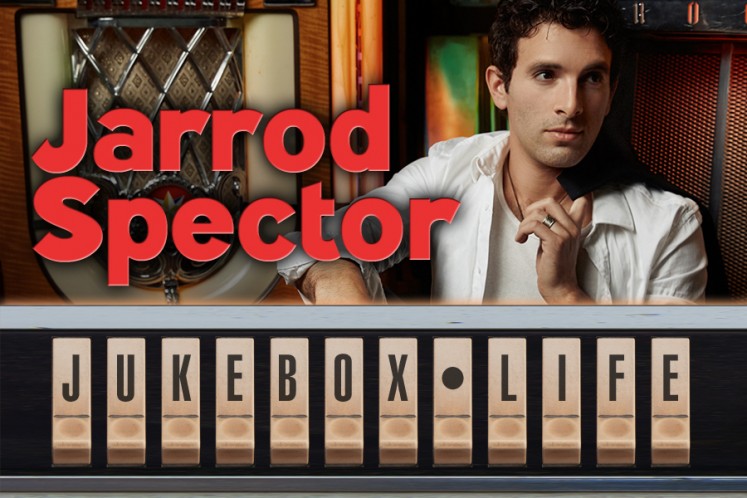 Back again after last year's knock-out performance, former Jersey Boys star and 2014 Broadway Tony Nominee, Jarrod Spector will perform in Jukebox Life, an evening of Broadway, rock n' roll, and crooner classics that traces Spector's journey from Philly to LA to New York City. Highlighting terrible and wonderful auditions, "Mr Jukebox Musical" will sing alongside a 7-piece band, combining archival childhood footage with innovative covers of classic songs for an evening that follows Jarrod Spector from his childhood home in Philadelphia to the Broadway stage where he would make a name for himself.

Jarrod Spector's life is a compelling story. Growing up in Philadelphia, Spector became Junior Champion on Ed McMahon's Star Search at the age of six. He later attended the prestigious Princeton University and studied acting at the Atlantic Theater Company. It was here that he found his passion on the stage. Shortly afterwards, Jarrod launched onto Broadway, performing in Les Miserables, Hamlet, and Our Country's Good among others. The aspiring Broadway actor reached a turning point in his career when he got the role of Frankie Valli in the wildly popular show Jersey Boys. Since Jersey Boys, Spector has been invited to the Tony and Emmy Awards shows. Most recently, Jarrod starred as Barry Mann in Beautiful: the Carole King Musical, which made its Broadway debut in 2014 at the Stephen Sondheim Theatre. Beloved by fans and critics alike, Spector was nominated for the Tony Award for Outstanding Featured Actor in a Musical for his role as Barry Mann.

Jarrod Spector's Jukebox Life follows his celebrated A Little Help from My Friends concert tour and CD. Jukebox Life is a journey through Spector's life from his beginnings as a young boy in Philadelphia to his rise to fame under the bright Broadway lights of New York City. Featuring beloved hits from musical theater as well as rock n' roll, Jukebox Life is the latest creation from a rising Broadway star with a brilliant future.